Not for your hands, of course.  A much larger pair.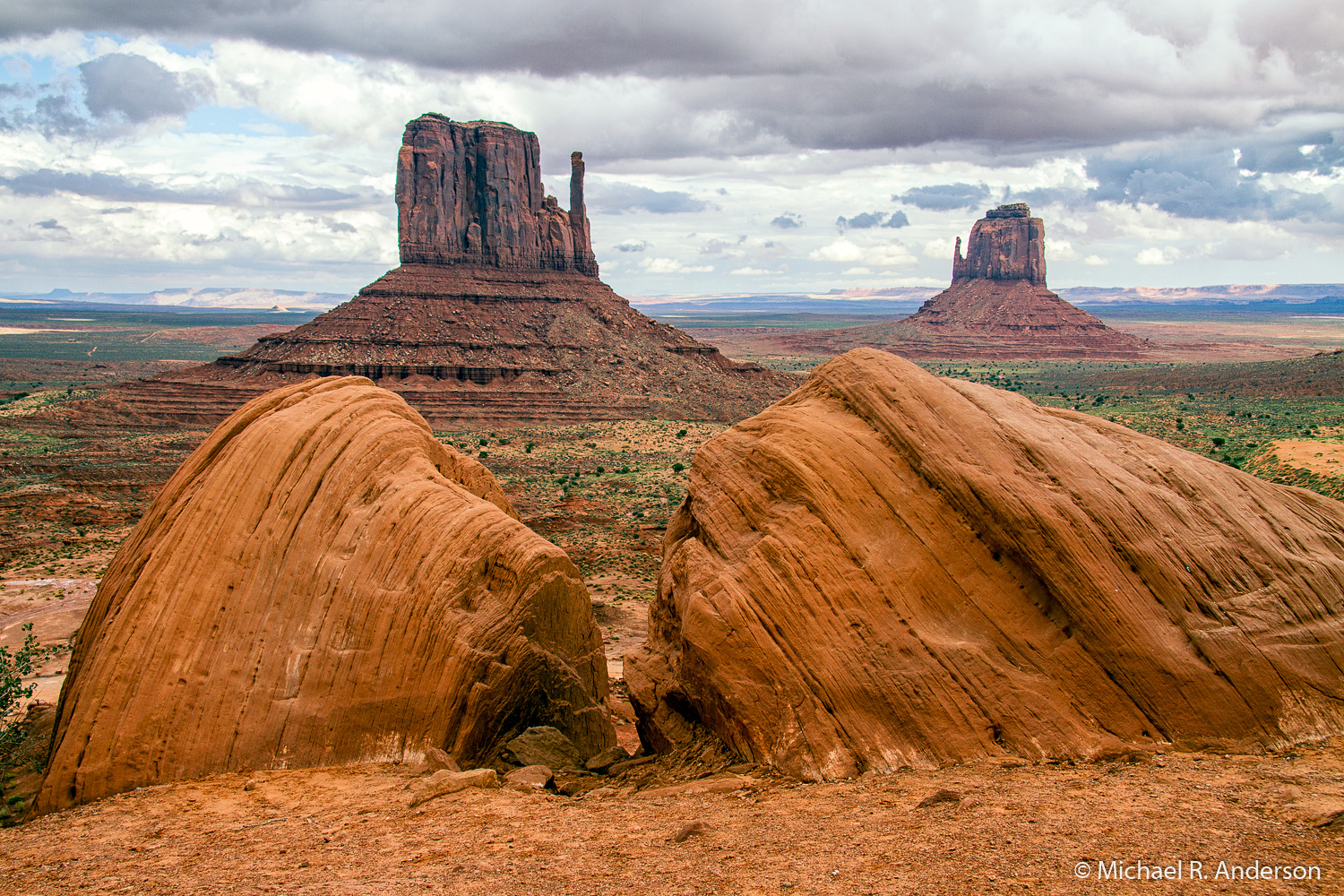 I'd be very surprised if you haven't seen these formations before, either in photos or in person.  They're the West and East Mitten Buttes, two very distinctive features found in the Monument Valley Navajo Tribal Park in Navajo County, Arizona.  The Southwest is a great place to hike, but you don't have to hike to see these.  Just pay the park entry fee, drive into the parking lot, look around a bit and you'll probably see the West Mitten before you even get out of your car.
Although the view from the parking lot is nice, I really recommend that you take a drive along the 17-mile road that meanders through a myriad of other interesting formations.  The road isn't paved but you don't need a four-wheel drive vehicle to accomplish the task.  If you prefer not to drive, however, you can catch one of the jeep tours that are available.  And, if you have the time, you can spend the night at The View Hotel and enjoy a beautiful sunrise view without having to get out of bed.
If you're feeling contemplative, just sit and watch the sky, the shadows, the clouds, and the colors of the rocks continually change.  It all takes place for free and without WiFi.  That may be difficult for some to imagine. It's a nice place to plug into mother nature for a while.