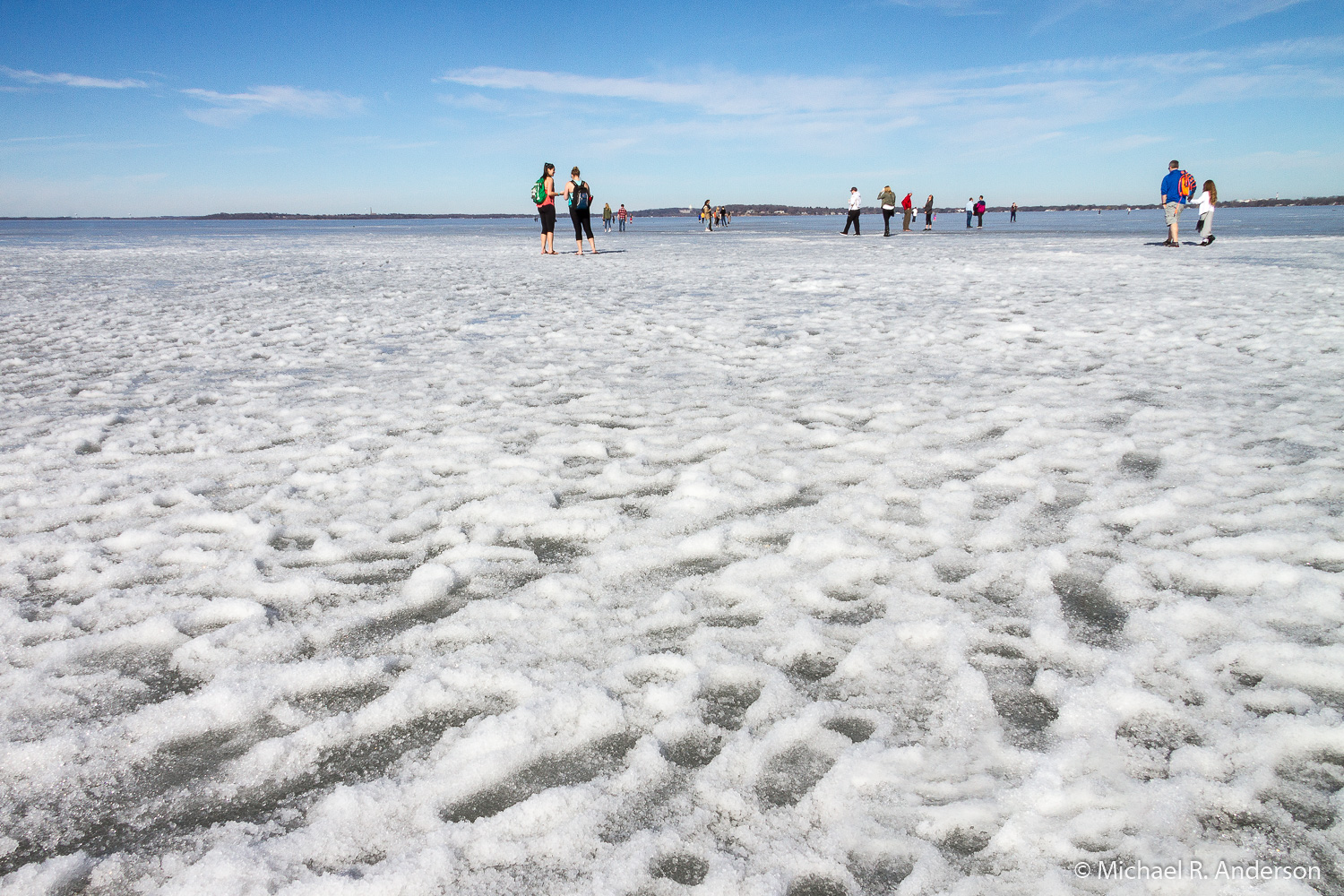 When the calendar says February and the thermometer says 62 degrees F, there must be something wrong. Just an unusual weather pattern? Global warming? Who knows, but it's a Saturday and not much would be capable of keeping people indoors on a day like today. So, we went down to the Memorial Union Terrace to enjoy the weather and see how Lake Mendota was faring under the hot sun.
We were pleasantly surprised to see quite a few people out on the lake walking dogs, riding bikes, and just having fun in the sun checking on the status of the ice.  Assuming that two more people wouldn't exceed the load limits of the ice, Kathy and I decided to join the other walkers. The surface was soft but otherwise it felt very solid.
It's difficult to imagine that winter will not return with a vengeance sometime this season but the forecast is for this warm spell to last all next week.  We'll see.