We were walking down Mohrenstrasse towards the Berlin Mall when I noticed a sign for the "Big Berlin Fashion Show." If you've seen my wardrobe, you know that no one would ever consider me to be a fashionista. Having never attended a fashion show, however, I thought it might be interesting to try photographing the models in action. And, of course, it would allow me to get up to speed with all that is germane to German fashion.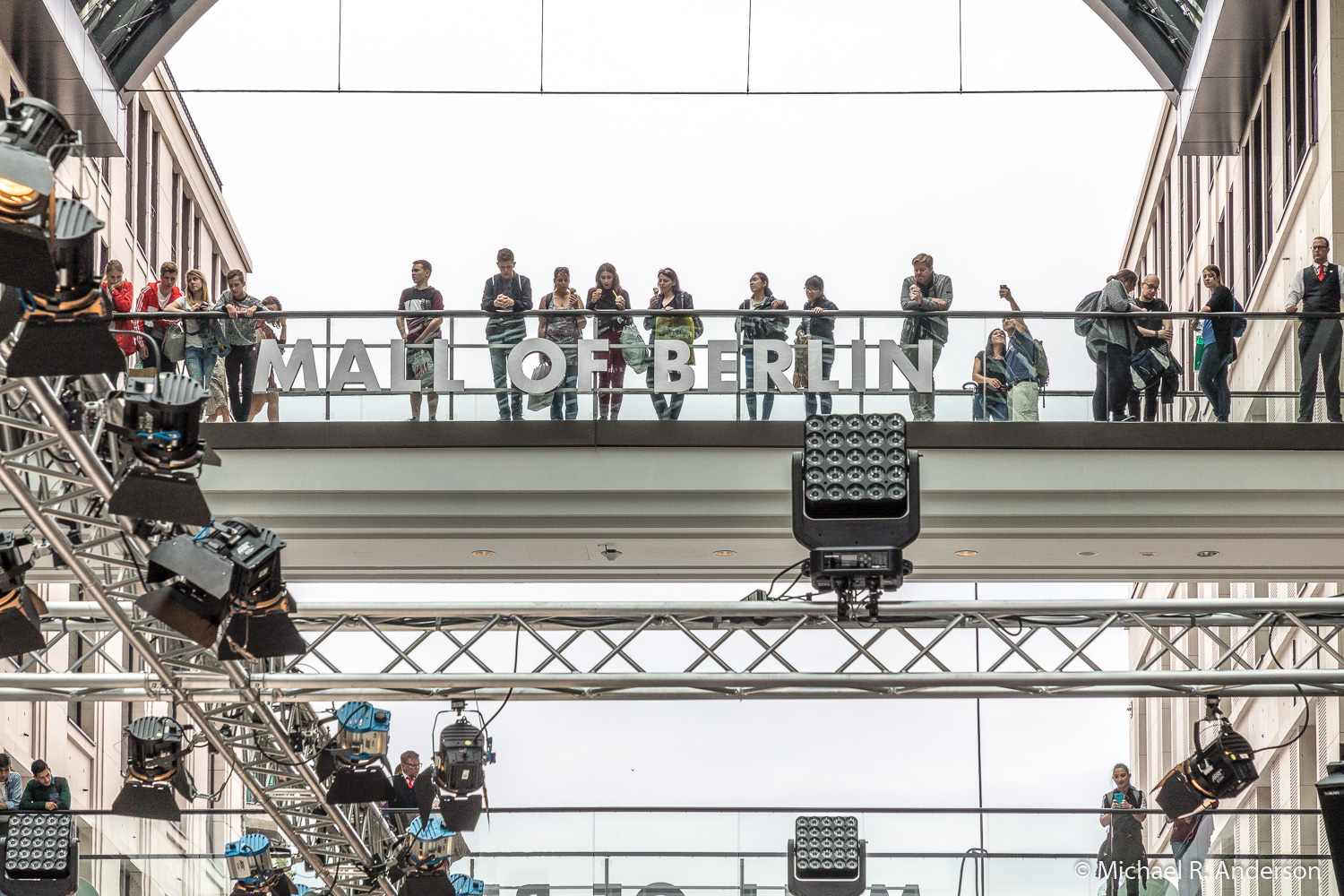 Moderate crowds had already assembled but I was able to easily find room to stand at the end of the runway. Only one or two other photographers were present and, except for a few women in front of me, I had a relatively unobstructed view.
When I looked back toward the stage I noticed that the show was scheduled to start in 21 seconds. Good timing! Sure enough, the music soon started to play and within two minutes the first model walked out onto the runway.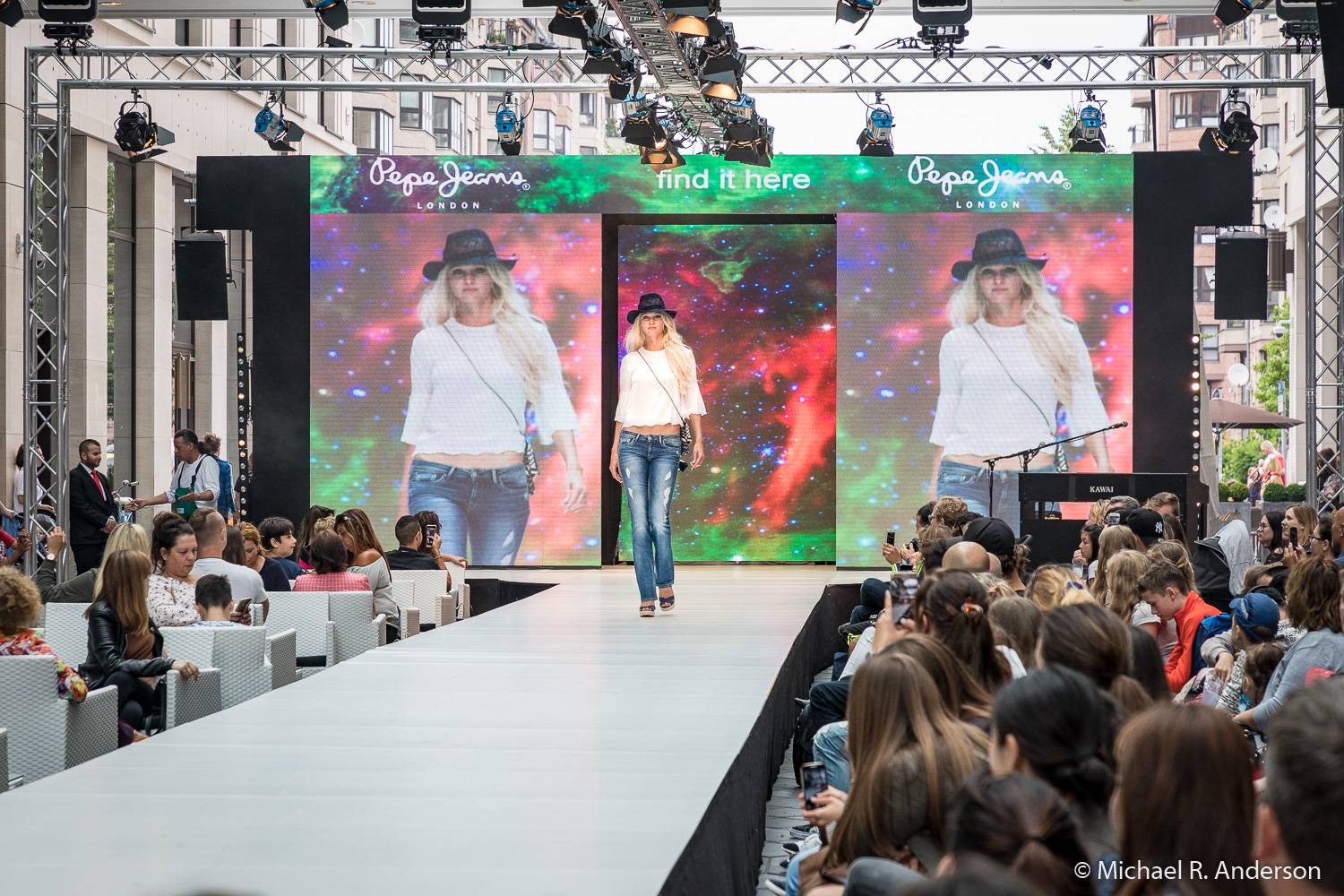 I obviously know nothing about fashion. I had not expected a model — especially the first one — to walk out wearing worn and torn jeans. My old jeans looked better than that. The next few models looked better, I thought. That is, their clothes looked a bit more stylish.
Soon male models were interspersed with the female models. Their outfits also varied from skid row casual to date night comfortable. A guy in the white t-shirt missed out by not having a pack of cigarettes rolled up in his sleeve.
There was a break in the show during which we were entertained by singer Leslie Clio. I have no idea who she is so please don't ask. In the second half some of the clothes were more colorful and fun. For example, the guy who wore the white t-shirt now wore a white shirt over the white t-shirt. A couple of the women even wore sunglasses that caused me to flash back to the 60s. The models were also a little more animated, which resulted in less repetitious poses.
The fashion didn't really do anything for me but the show gave me a chance to play around with my Canon 5D Mark IV with a 24-105 mm f/4 lens. I took no other lenses with me to Germany but found this one to fit most situations. If Victoria's Secret is ever looking for a fashion photographer I might be willing to give it another try. Otherwise, I think fashion's not my bag.