In 1978 I bought a Ford Van. Had it for 29 years. In 2001 I bought a Honda Accord. Still have it. You can probably tell that I'm not a car fanatic. That doesn't mean, however, that I don't enjoy seeing old classic cars or shiny new models. So, while in Munich for a couple of days this summer I thought it would be interesting to stop in and see what's up at the Bayerische Motoren Werke.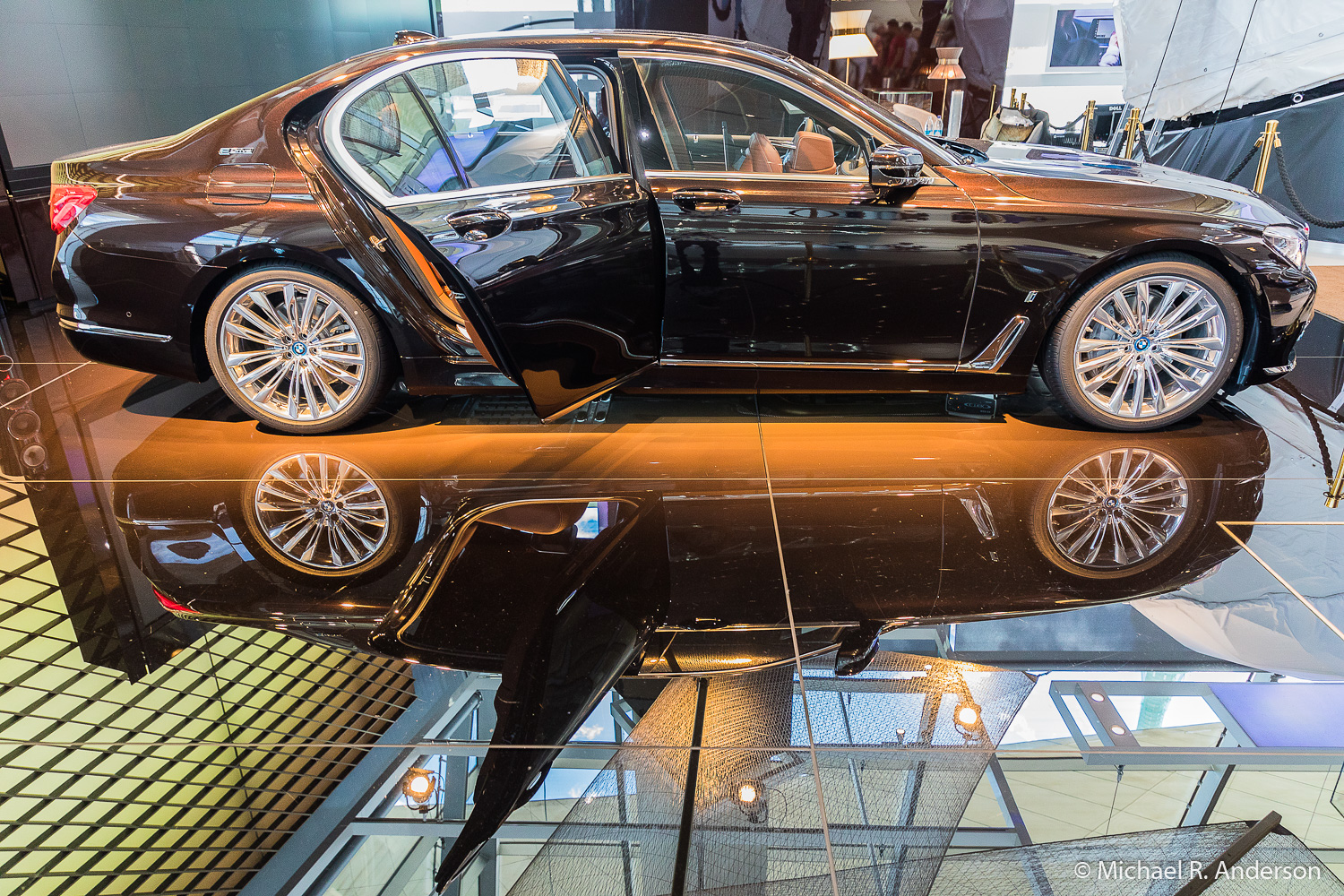 You need tickets to tour the plant. We didn't have them. You need a reservation months in advance to get tickets. We had only two days. A nice Plan B, however, is to visit BMW Welt where you can see and sit behind the wheel of many new models and see some great classic models as well.
I know very little about BMWs. That means it's easy for me to learn something new. So, it should come as no surprise that I was surprised to learn that BMW now makes the Mini Cooper and, believe it or not, the Rolls-Royce! (Don't worry, the Rolls-Royce is still built in Goodwind, England.) Yes, and you can see these cars at BMW Welt as well.
If you can't make it to BMW but would still like to sit in one, simply commit a crime. Chances are that the good people of Bavaria will give you a free ride!